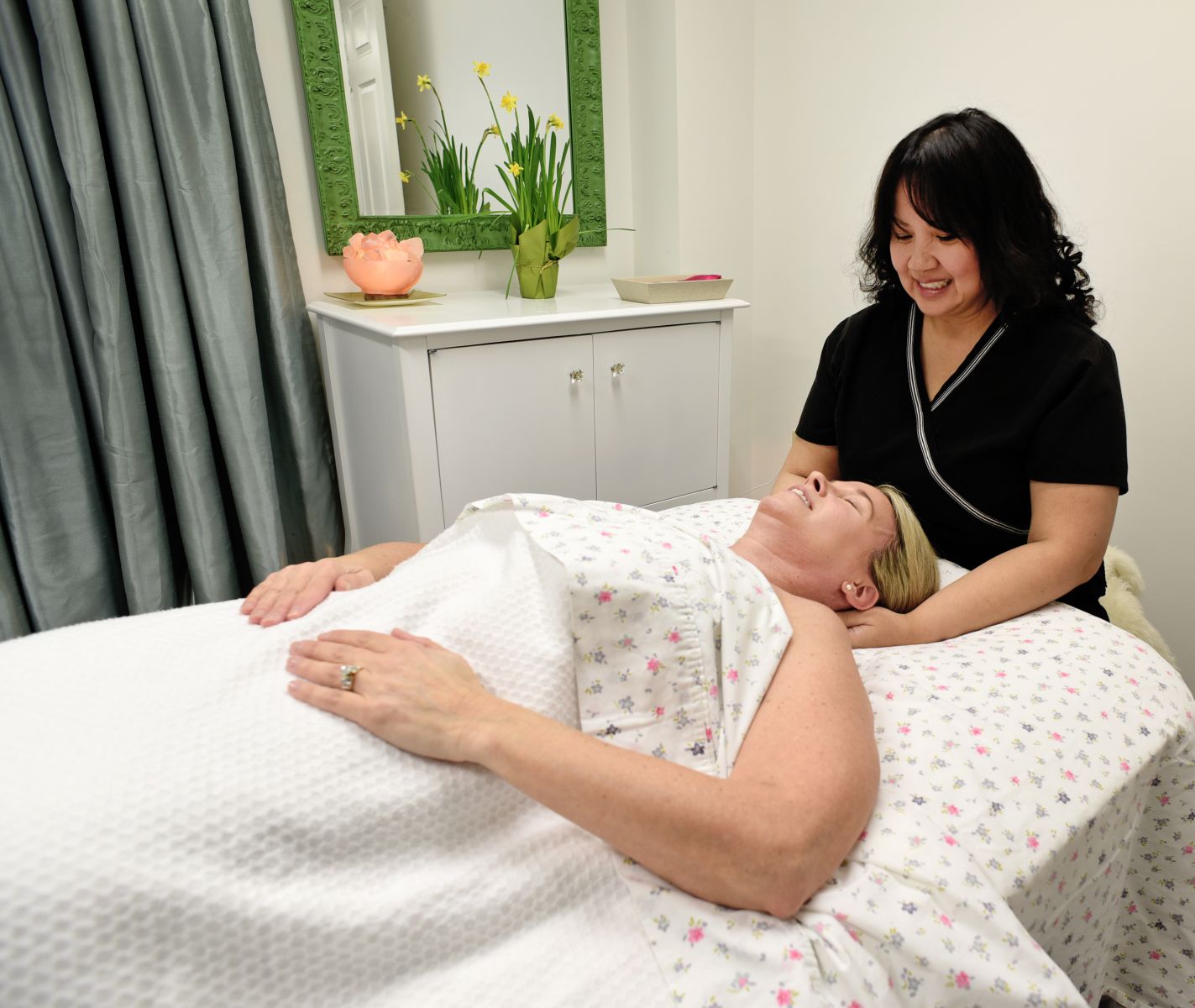 Dedicated to Wellness
Our licensed massage therapists utilize diverse massage techniques to help maintain your health. Perhaps nothing ages us faster, internally and externally, than stress. Massage therapy can help manage stress, ease pain, enhance relaxation, support healing, improve posture, promote circulation, also increase mobility and flexibility. Our team will help you address acute problems, relieve pain, and develop a care plan that assists in maintaining overall health.
Take a look inside with our virtual tour.